How to Query a Book Like a Pro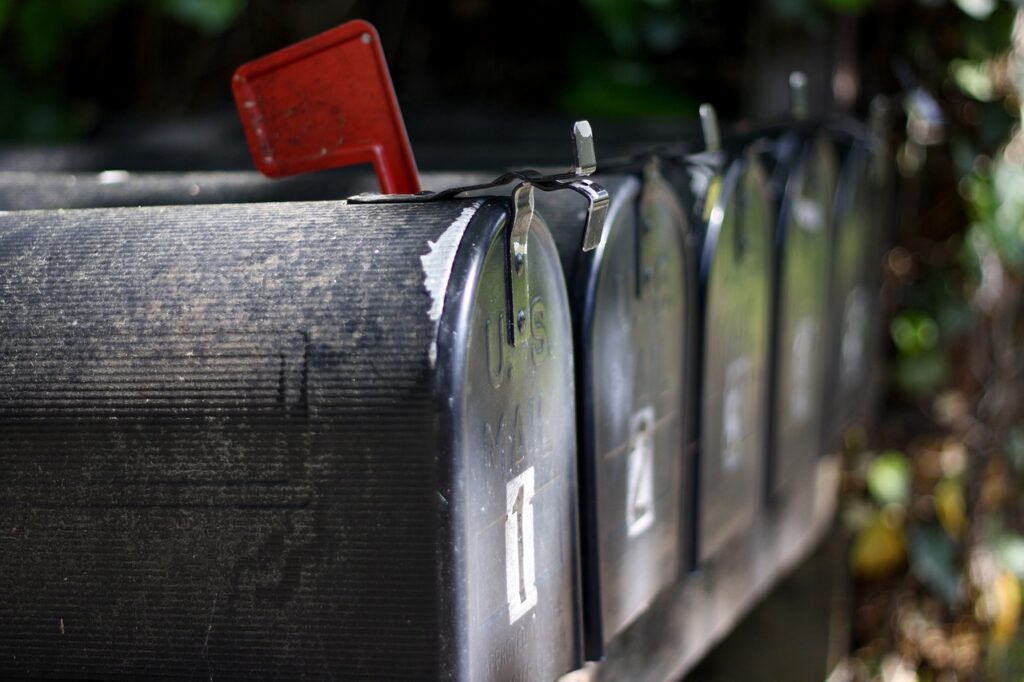 Literary agents offer an incredible service to serious writers. Their whole job is to do all the footwork to find a publisher that's willing to get your book out into the world. They get a percentage of what the book makes in return, but the arrangement is wonderful for writers because you get more time to do what you really love–write more stuff! To find one, though, you have query your book.
I'm now going through this process again for my latest novel. I've sent out dozens of messages over my career, and I consider myself a lot wiser for the wear. These are the biggest things I've learned.
1) Write your query as book copy and a humble-brag list.
The first paragraph of a query should hook the agent in. Summarizing your project is not enough. The hook has to read like the back of a book jacket. It should leave the agent wondering what the resolution is going to be.
Once you've done that, you can summarize the book less dramatically in the next paragraph, which should offer details like genre and word count.
The letter should end with some accomplishments you've had with your writing. If you haven't been published, then tell the agent relevant work you've done, such as the fact you served as a detective for a decade before writing your murder mystery. DON'T draw attention to your inexperience, brag about the quality of the book (that should speak for itself), or ask for exceptions to the agent's guidelines/preferences.
2) Check the guidelines for both the agent and the literary agency.
Literary houses typically will give you general guidelines for how to submit a query. These rules are pretty straightforward if the agency simply takes general queries and the agents decide whether to work with you as a group.
But sometimes, if the agency allows you to query individual agents directly, the agents can list personal preferences that aren't the same as the preferences for the house. For example, an agent might want you to submit 50 pages of your work, while the house might specify just 25.
In my view, it's always better to submit directly to the agent you like when possible. This approach allows you to study their history and client list, tailor your query letter better and really make a case for why they'd enjoy working with you. But either way, don't submit until you're clear on what to send. When in doubt, ask.
3) Study the agent's client/book list before you query the book.
If you can query a book with individual agents at a house, the house almost always tells you to check the agents' profile pages for details. You can get good info there, such as specific email addresses (those might be on a separate contact page, too).
But don't expect those pages to automatically reveal what the agent is looking for. They often read like a professional bio and crow about awards their clients have won (without naming the clients), skipping information about what they really prefer to represent. Your only hope in those cases is to inquire through the agency for details, or to check sites like LinkedIn, Manuscriptwishlist, or the Association of Author's Representatives.
The closer you can get to understanding the voices and plots the agent has worked with, the easier it will be for you to tell if the query is a good fit.
4) Understand the rules for follow up.
Some agencies (and individual agents) actively encourage you to follow up if you haven't heard from them by a specified time. Others specifically tell you they're not going to answer you unless they're interested, in which case a follow-up probably isn't going to do much good. Still other houses tell you you can assume an agent isn't interested by a set date, but that it's perfectly fine to re-query a different agent. And some houses will tell you that a rejection from one agent is a rejection from the whole house. So read the submission guidelines closely and follow up (or not) like they tell you to.
5) Build a tracking system.
QueryManager is a great site that lets you keep track of the agents you've submitted messages to. But if it's not your cup of tea, then you still need to have a way to stay organized.
I personally use a basic spreadsheet, because it allows me to see a lot of information (e.g., address, query response time, what to submit, etc.) in one location and view. Then, when I send a query, I set a simple reminder in Google calendar on the date I should follow up or scrap the query as rejected.
6) Go for bulk.
This doesn't mean throw everything you've got at the wall and see what sticks with your queries. Don't waste your time querying any agent you find. Focus on the ones that love your genre and type of work.
The odds of finding an open agent and winning out over potentially hundreds of submissions are, realistically, low. (Sorry to burst your bubble, but it's true.) So send out as many clean queries as you can to up your chances of success. I recommend working in batches. This way, you can use whatever feedback you get from one batch to improve the next. Just make sure that the agencies allow simultaneous submissions (most do), and specify that your query is simultaneous at the end of your cover letter.
7) Prep a ton of stuff.
You will need a solid query letter and sample pages for your work, guaranteed. But depending on the agent you query and the type of work you're submitting, you might also need a
complete proposal
market analysis
chapter summaries
short synopsis (around 3 pages tops)
long synopsis (around 10 pages)
cover page mockups
marketing plan
author biography
marketing copy (back of book cover blurb, one sentence hook, etc.)
sample chapters or pages in varying lengths (5, 10, 25 and 50 are most common)
polished manuscript
If to get all this together to query a book sounds like a lot of work, it is. But if you get all of this around from the beginning, it's simply a matter of finding the right file to send based on the agent's requirements, and you can send out a full set of queries quite quickly. I have each of these resources in individual documents. But I also have a master "copy and paste" version with everything, which allows me to get through QueryManager forms faster.
As you look at each of these pieces of advice, the biggest key is…
DON'T QUIT.
As agents love to tell you in their rejection letters, publishing and representation are incredibly subjective. If one agent rejects you, it doesn't necessarily mean that your work isn't good, or that it's not ready to publish. It just means that that particular agent doesn't feel like they can represent it well or has other interests. If you really believe in your work, be its best advocate right from the start and keep trying until you find the house or agent that's perfect for you.