How to Write a Solid Article Introduction Using AMAP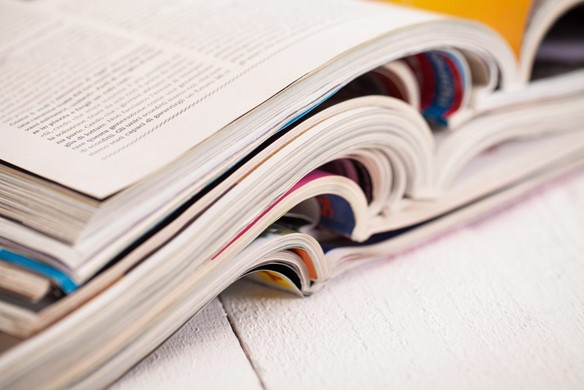 Web and magazine articles are some of the most consumed content in the modern age. But what happens if your article introduction stinks? Because of the sheer quantity of pieces out there, if your article introduction is subpar, readers will ditch you fast. To rise above the noise, for most articles, you need to hook people right away with attention-getter, motivator, assertion, and preview sentences (AMAP).
The four parts of the intro, defined
Your attention-getter is your introduction's hook. It can take a lot of forms. Stats, sayings/quotes, facts, or descriptions all work, so think about your audience and how they tend to think or work.
Your motivator explains the attention-getter or gives the reader a reason to listen. It can identify the source of a quote to offer authority, for example, or it can provide a curiosity gap. The best motivators show direct relevance between the hook and the reader's needs, wants, or interests.
The assertion is your thesis where you make the claim or overall point for the article.
The preview summarizes what you're going to cover in the article to support the thesis. The trick is to leave some room for a little header variety. Otherwise, you just sound like you're repeating yourself.
The example right in front of you
If you go back and look at the introduction for this post, it follows the AMAP strategy. I start with a fact, build a little curiosity with a question, assert that readers will leave without a good intro, and then outline AMAP.
Storytelling and other uses
Unless you've been under a rock, then you know that the best writing emphasizes great storytelling. People want to connect and empathize as they read. That's what pulls them in. Although AMAP is meant more for straightforward pieces, such as how-tos or explainers, you still can use it with great artistry. Here's a sample I whipped up:
When the dry season came, the water ran out. I tried not to show fear, but my mind could not help but think about whether the drought would devour us. Unless we walked to the camp more than 100 miles away, we would not make it. What water was left in the river was too dirty, there was no way to grow food for our bellies, and the sky was an endless blaze of light.
So don't think for a minute that you can't apply this format to a great short story or even a novel. You can. With a little tweaking, it even can get you started on a query or promotional blurb/excerpt (e.g., When the dry season came to Yanta's village…can they overcome the dirty river, food shortage, and blazing sky to reach the camp 100 miles away?). Because remember, you're just catching the reader's attention, making your point, and summarizing.
When to leave AMAP behind in an article introduction
AMAP doesn't apply as well to more journalistic/news pieces, which jump right into the events/facts. It also isn't the best choice if you're directly transcribing an interview–that just needs a single sentence saying what the transcription covers, who was involved, and when the discussion happened.
Another consideration is editorial preference/style. Some publications or sites always want their pieces to follow a specific feel or format. They might say, for example, to use quotes only in the main body of the article, or they might favor a format where there are only one or two sentences to begin. Always review pieces that already are up or in print to decide if AMAP will work.
Variety is valuable, but for a quick start, AMAP has incredible strength
AMAP is a specific method for approaching introductory paragraphs. It's ideal for articles, but it's applicable to other purposes, too. Even though I don't recommend using it every single time because of the value of variety, it's a powerful technique to have in your writing arsenal. Pull it out when you need to get started on pieces quickly and a little templating makes sense to get yourself moving.