Scripts in Writing Are Dangerous. Here's Why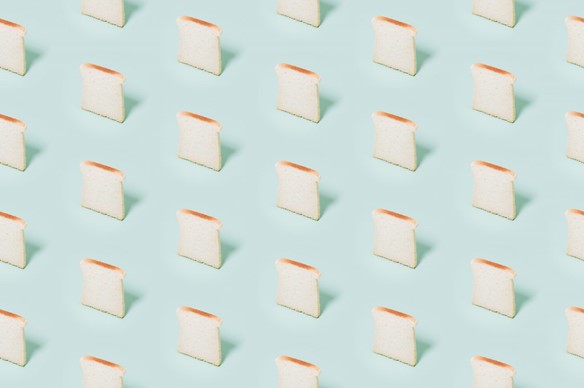 Lately, I've been listening to a ton of podcasts. Although they cover a host of different topics, they almost all start the same way if there's a guest:
"Thanks for being on the show."
"Thanks for having me. It's great to be here."
Now, if I hadn't listened to so many episodes, perhaps I might not have noticed this. And I understand that this way of starting a show is culturally accepted as normal. But as it is, it strikes me now as almost a nervous tick. It's become like Popeye eating spinach, and because of that, I can't stand it.
It's not just podcasts that follow scripts, either. It's all over in marketing, particularly "brought to you by" sponsor messages. In writing, scripts can be common genre tropes, as well as common story narrative arcs.
What overused podcast introductions have to do with your writing
Writers often repurpose their content. They can turn an article concept into a podcast episode, for example, and good podcasters usually have a basic outline for an episode instead of just winging it.
But after I heard the podcast intro hundreds of times, I thought about how scripts can snare writers, regardless of medium. Maybe you don't start your stories all with "Once upon a time…", for example. But maybe you keep using certain phrases you constantly see in your genre. Or maybe you template your articles so much that, even though the content technically changes, readers see your structure to such an extent that it distracts them or makes them feel like you're not trying hard enough.
The point is, there's a balance between the norms and having your own voice.
If you're going to do a podcast, for example, then you still need to introduce your guest. But you can say something like "I'm really grateful you're with us today because you…" or "First, let me just express my appreciation for taking the time to be with us…" It doesn't have to be so obnoxiously cookie-cutter.
Four ways to break free from scripts for good
How do you get out of the script and stay spontaneous and authentic? For me, it starts with thinking in terms of purpose. What do you need to achieve? What has to happen? There are lots of different paths you can take to reach an objective, but what's the goal in the first place? Think about that, rather than the specific words you'll write or say.
Secondly, look back at what you've already done. If you're going after the same goal, challenge yourself not to copy the path you took the last time. You can't break a habit you're not aware of, after all.
Third, read as much as you can all over the map. The more writers and genres you expose yourself to, the more ways you'll see to approach what you have to accomplish.
Lastly, challenge yourself not to use the default you know. Intentionally refuse to plug in your customizations and, instead, start completely from scratch. Make the rule that if someone else has said it, you can't.
So check your writing. There's something to be said for planning to a certain level for efficiency's sake. But if you feel like you're repeating yourself or taking an approach just because you "need" to for acceptance, step back. There's always a new, fresh way. You just have to be brave enough to use it.